A few months ago, RicoReeds.com had a survey or something (honestly don't remember) on their website that, if you took the time to fill it out, they'd send you a neck strap. Well, lo and behold months later, I received said strap.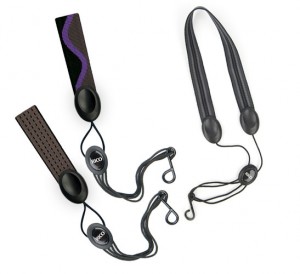 (it looks sorta like the one on the right, sorta. The patterns different.) If I was buying this strap for $10, I would. The hook is great, and it adjusts in a snap. That is what I love. My favorite neckstrap to take on gigs, especially if I have to switch saxophones a lot or use a bass clarinet, is a Ray Hyman strap.
Why you say? It adjusts instantly, and easily. But it has no padding?!? True enough, but generally in Orchestra Pit work and gigs, one wears a shirt with a collar. However, since I am down to ONE of these Ray Hyman straps (from 3 :-/), this Rico Strap will probably be the strap of choice. It is more comfy than the Hyman, but still has its adjustability. Oh, and they also make the same strap but padded.
I like this strap. Even though it says Tenor/Baritone, it works fine on Tenor/Alto. Thanks Rico/D'Addario for finally sending it out!