Over this weekend, I got into this heated argument on a Yahoo group about Wind Controllers. I was interested in perhaps getting a new EWI 4000 to supplement my practicing. I said in one post that I thought a lot of the people using the controller as a sax made it sound cheesy. And, honestly, the sounds do sound cheesy. And I stated that you should try to be a sax, or a flute at all because it just doesn't sound right. Wow. The little people on that list blew up, calling my statements "stupid", calling me "bipolar" when I said that the Garritan Jazz Band sounds sound good (but not good enough) and slandering me about everything under the moon. The moderator, Matt at Patchman Music decided to just remove me from the list without any explanation. Nice moderating there guy.
I thought it was really interesting that these guys have deluded themselves into thinking that playing a flute patch, or sax patch sounds as good as the real thing. One gem, was posted by this german guy "We emulators must have come very close to the "real thing" otherwise they wouldn't feel to threatened and be so passionate about preventing emulation". I totally don't agree. You are doing a disservice to the music community. Whatever happened to tone? Isn't tone the most important part of someone's playing? If you are proficient on wind controller, why not just play the real instrument then? There is not much of a leap from EWI to clarinet. Why not just play it as it's own instrument with it's own unique sound?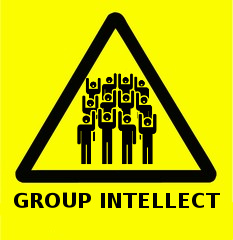 Ah, anyhow, the little group there seems to think not. Thus I got bounced, though people who slandered me seem to have been allowed to continue to post. I think the wind controller players are limiting themselves if they do emulation, or even think it sounds a "believable" substitute for a real instrument. Steps Ahead would not be on my iPod if Brecker was using a flute patch to play all those songs.
But what do you all think? EWI as a substitute for a real instrument? As it's own entity (ala Brecker)? I am totally for the latter, and opposed to the former.