One of the things I think a lot of people do not do is label their equipment. Like your cords. Your bags. Your GEAR. There are a couple of things I use to keep track of my gear.
Number one is getting tags. I long time ago, I got some of these Aluminum Luggage tags that I can put my business cards in. They are great. However, the HACK part is that I also use a DYMO LabelWriter to put my contact info and my Linktree QR code on there. So then if someone DOES find my wayward item, they have additional ways of getting the item back to me.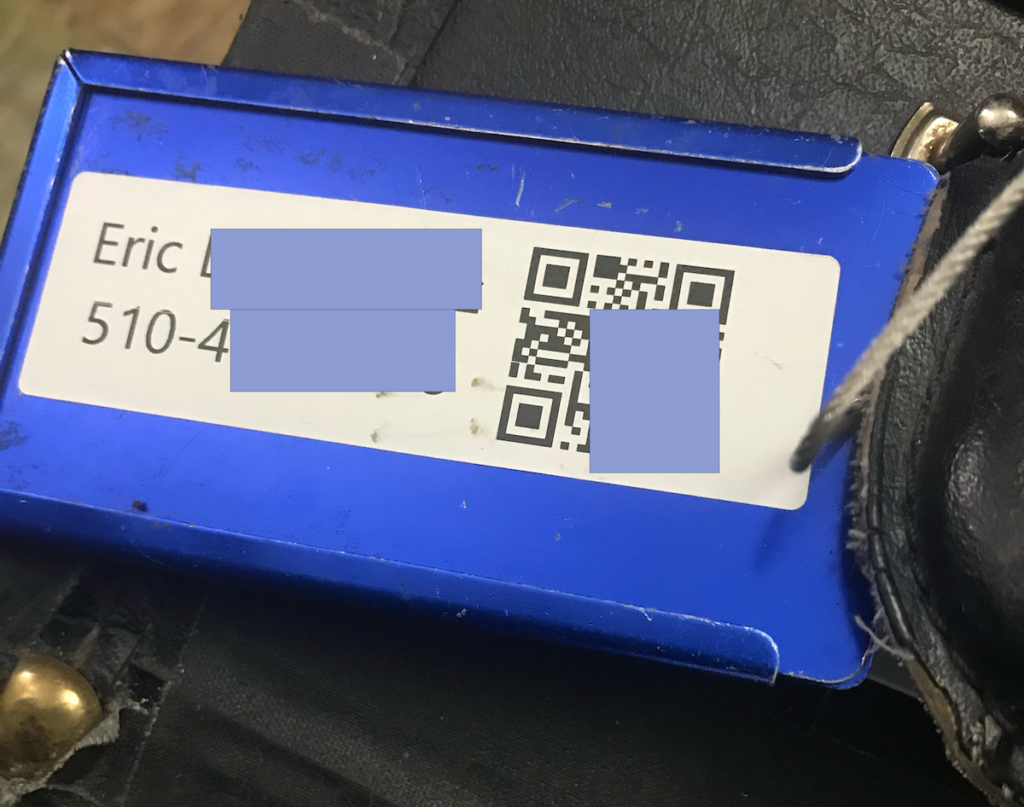 Second hack is to label my cables or other items that tend to go missing. The Brother P-Touch labeler works great for that. It does cable printing as well (so it can wrap around a cable). I also have them marked with this multi-patterned colored electrical tape I bought at Staples a while ago. I can't seem to find anything like it on Amazon. It's sorta like striped? Something that everyone knows like it is your cable.