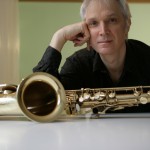 I came across German Saxophonist Norbert Stein's website today.
He has a TON of stuff up there for FREE. A comprehensive saxophone workbook (more like a book for free), compositions, CDs for sales (of course) and more.
Highly recommended. Check it out. He's getting a place on my "sites" links.